Gilbert's Restaurant
Gilbert's Restaurant has been a popular destination with an excellent reputation for many years. Many people choose it for a romantic meal or book for a larger party to celebrate a special event. We offer excellent seasonal food and attentive service. If you are looking for a celebration exclusive to you and your guests please look at our private dining section and our event team can help plan your event.
Reservations are not essential but Gilbert's Restaurant is often fully booked and we would advise you book in advance.
If you would like to book Gilbert's exclusively then you are able to hire the restaurant between 1 – 5pm on Saturdays with one of our popular Private Dining packages. It is a perfect setting for a celebratory afternoon tea or three course lunch.
CAPACITY
Buffet: 50 | Seated: 60 | Dinner Dance: N/A
---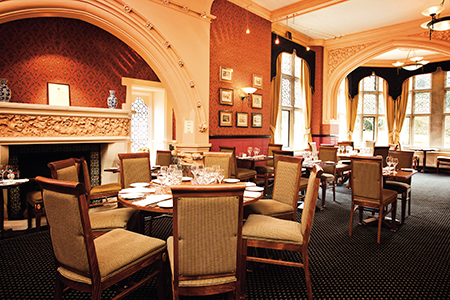 For Menus and More Information
Click Here to See Private Dining
Allergies and Special Diet Requirements
We are aware that your guests may have dietary requirements and/or be allergic to certain foods. At the hotel we treat both dietary requirements and allergens with a high level of importance. It is down to the client to inform us of any allergens or dietary requirements in good time prior to the event so that we can make adequate preparations to deal with these needs. If we believe that the request (or requests) made in relation to this are such that we feel we cannot deal with this competently, we reserve the right to refuse the requests or restrict requests to a level that we can deal with effectively.
Booking Enquiries – Call: 0208 385 3100
Booking Enquiries
---
Call: 0208 385 3103
For out of office hours please call the main hotel switchboard on 0208 385 3100