Planning Your Wedding
We pride ourselves on our flexibility and our desire to help make your day special and unique to you. With the choice of menu, reception drinks, flower arrangements or chair cover sashes you are able to put you own individual stamp on your day.
The categories below serve to highlight the key elements of your day. This includes the ceremony which can take place at the hotel or elsewhere. This is then followed by the drinks, canapes and photo reception which are the perfect opportunity to enjoy the beauty of the hotel and the grounds. The wedding breakfast is next and this is the opportunity to wow your guests with the hotel's delicious cuisine and of course sit back for the much anticipated wedding speeches! Your day will then conclude with the evening reception, a perfect chance to party the night away with your guests and enjoy the lovely buffet and wedding cake!
Once you have looked through each stage of your day you should have a good idea of how weddings at the Grim's Dyke work and more importantly begin to have an idea of how you would like your dream day to be! The next step will be look at our wedding package section. Not only have we detailed exactly what is included in each package but have provided a full breakdown of prices to help plan the budget for your day.
Below the categories we have also provided a really useful guide to plan your day.
When you book one of our wedding packages you will have your own dedicated wedding planner who is here to assist with every step of your day by answering any questions you may have.
We are here to help and ensure your day is as perfect as you have imagined.
Using our years of experience we feel that we have a good idea of what couples want from their day and have looked to reflect this in our packages. We have created a selection of packages designed to suit a range of styles and budgets.
---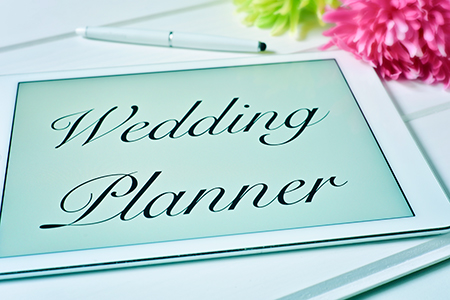 Our seasonal Winter Wonderland Package has been created with firm favourites such as warming mulled wine and a menu packed with comforting classics. Our Grand Duke Package is a fantastic all – inclusive package that simply has it all. In fact all you need is cake!
As a starting point we suggest you have a look at our fantastic wedding packages.
Should you not see a package that suits you best, please don't hesitate to get in contact as we will happily help build you a bespoke package, exclusively for you.
Once you have an idea of how many guests you would like for your wedding, we suggest that you look at our banqueting suites which should help you choose the best suite for your day.
With a package and banqueting suite in mind the next consideration is timings!
Your day will go so quickly and we therefore recommend starting your day early. This is especially important in the winter months when daylight hours are a factor for your photographs!
We propose the following:
1pm Ceremony – Should you be getting married in a Church or venue nearby you will need to consider the length of your service and travel time
1.30 – 3.00pm – Reception Drinks, Canapés and Photos in the grounds
3.00 – 5.30pm – Wedding Breakfast. We say to allow 2.5 – 3 hours for a three course menu and speeches
7.00pm – Once the meal and speeches are over, should you be having an evening reception you and your guests will be invited downstairs to greet your evening guests as they arrive. At the same time your entertainer will set up in the Music Room and the room will be prepared for the evening party.
On a Friday and Saturday evening you can party away to midnight. On a Sunday – Thursday you can go through to 11pm.
Other timings are available and please don't hesitate to ask for a breakdown for your day.
For guests looking to book accommodation with us they can look forward to a relaxing night in the Garden Lodge whilst you enjoy a stay in one of our luxurious honeymoon suites with the choice of a four poster bed or Victorian bath tub.
Wedding Enquiries – Call: 0208 385 3103
Speak with our wedding coordinator and start planning your dream wedding today.
Wedding Enquiries
---
Call: 0208 385 3103
Speak with our wedding coordinator and start planning your dream wedding today.