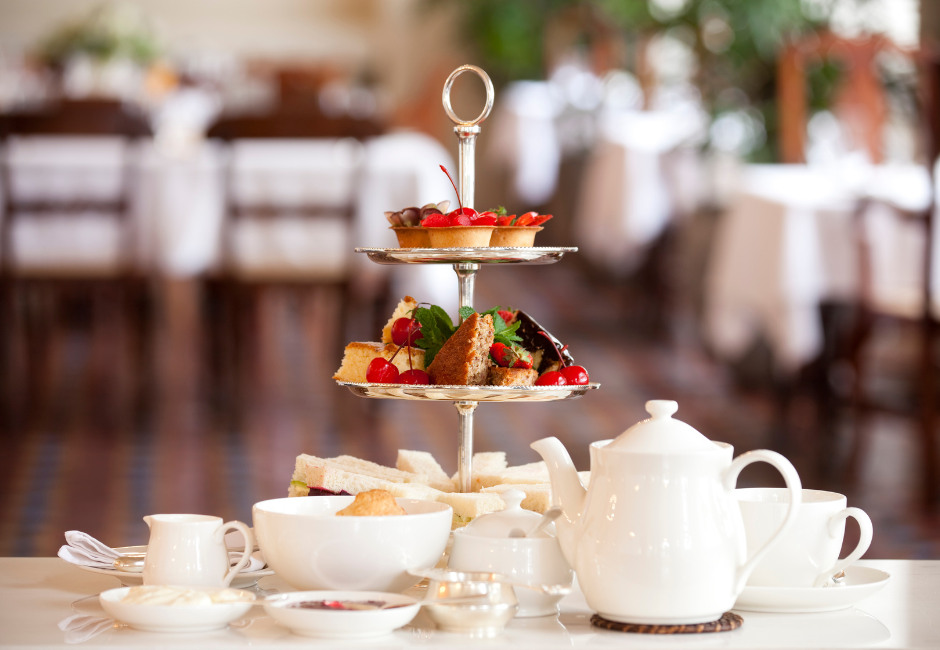 There is nothing more quintessentially British than a much loved afternoon cream tea. Henry James said it best, "There are few hours in life more agreeable than the hour dedicated to the ceremony known as afternoon tea."
This delightful English tradition started, when a lady felt a little peckish one late afternoon before dinner in 1840! Waiting from lunch until 8pm, as dinner was traditionally served, left Anna, the 7th Duchess of Bedford (and one of Queen Victoria's ladies-in-waiting) with "a sinking feeling". She felt that the time between lunch and dinner, was somewhat lacking. Her novel solution? To retire privately to her room where she enjoyed a warming pot of tea with a light snack.
So charming a ritual, Anna soon found herself inviting guests who also fully enjoyed taking afternoon tea paired with cake and other treats. Reserved for the upper classes, it was a wonderful way to pass the time with company and became a fashionable custom across Britain.
And so a tradition many of us now enjoy, was born. Whether for special occasions or as a treat, the afternoon cream tea is the perfect way to while away an afternoon.
January Offer
Throughout January, enjoy two for one on this wonderful tradition at the Grim's Dyke. Served in the Main House, enjoy a choice from our Lady Gilbert's menu: https://grimsdyke.com/wp-content/uploads/2022/11/Lady-Gilberts-Afternoon-Cream-Tea-.pdf
Choose from delicately prepared sandwiches and delightful cream cakes. Also scones served with clotted cream and jam, all with a wide selection of teas and coffees.
Available from Wednesday 11th January until Friday 3rd February. Why not make a real afternoon of it and enjoy a leisurely stroll in the wonderful gardens surrounding the hotel. This can be enjoyed before or after your booking.
How To Book
Call our Reservations team on 0208 385 3100 to reserve your table – quote 241JAN to receive the offer. Terms & Conditions apply*
If you'd like to know more about the wonderful history of Afternoon Tea, please visit: https://www.britishmuseum.org/blog/tea-rific-history-victorian-afternoon-tea
*Available Tuesday – Friday. Booking essential with full payment taken at time of booking. If for any reason, you are unable to attend your reservation, 48 hours notice is required to transfer to a more suitable date within the offer period.