Norman Shaw was commissioned to design a property on the Grime's Dyke earthworks site, by painter Frederick Goodall in 1872. Known as an urban designer and architect, Shaw played a crucial role in the English Domestic Revival movement.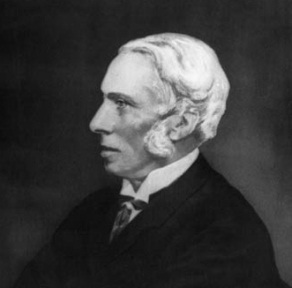 Born in Edinburgh on the 7th May 1831, British architect Shaw worked on both commercial properties and country houses, with styles ranging from Gothic Revival to Neo-Baroque. He trained in the London offices of Scottish architect William Burn, whilst also attending evening architectural school at the Royal Academy of Arts. Shaw won both silver and gold medals at the Royal Academy. He subsequently went on to the offices of George Edmund Street, before opening his own independent practice in 1862, after 16 years of study.
It is at the Royal Academy that Shaw met William Eden Nesfield, and they entered into a brief partnership during the period of 1866-1869. During this partnership Shaw and Nesfield developed their Old English style and jointly worked on notable buildings such as 'Leyswood', at Whityham in Sussex and 'Knights Bank' at Farnham, Surry, whilst also maintaining their separate practices.
Shaw went on to design large houses for artists and industrialists, such as John Callcott Horsley and Lord Armstrong. His work was characterised by ingenious open planning and staircases that ran up the side of the Great Hall or Sitting Room. The early country houses he worked on avoided the current Neo-Gothic and academic styles, preferring instead, the free and fresh feel of half-timber constructions with projecting gables, massive chimneys and warm inglenook seating areas.
Shaw also liked reviving ecclesiastical churches, such as St John's Church, Leeds. He went on to design new churches in similar styles, including St. Margaret's, Ilkley.
During the period of 1870-1885, Shaw extended 'Craigside', a country house owned by armaments manufacturer, Lord Armstrong and the first house in the world to be lit using hydroelectric power. Originally built as a two-storey country house, Shaw transformed it into a Free Tudor style mansion, complete with an astronomical observatory and scientific laboratory. He also carried out works on 'Grime's Dyke' in 1870 (he suggested the name change to 'Graeme's Dyke'), for painter Frederick Goodall and built New Scotland Yard (now called the 'Norman Shaw Buildings') during the period 1887-1906.
Shaw's final work was on Piccadilly Hotel, Piccadilly Square, London, 1905-1908. He died on 17th November 1912 but his role in the English Domestic Revival Movement is remembered to this day.