Originally a country home, Grim's Dyke has a wide and varied history, not only because of who owned the property over the years, but for who built it and what it subsequently became in later life. It's one of the few country houses that survived war, recession and demolition – so it's only fair that we honour that achievement, by sharing the top 10 facts about this amazing property.
1. R. Norman Shaw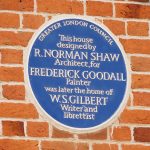 Built by British architect, Richard Norman Shaw. Shaw's ingenious use of open planning in the great hall (or sitting room), led to staircases running up the side of this room, becoming the norm in mass-produced houses.
2. Gardens planted before house built
Due to the remaining 12 years on an existing lease, the gardens were structured and planted, prior to the actual property being built!
3. Frederick Goodall
The house was originally built for painter Frederick Goodall – whose first commission was for Isambard Brunel, Goodall sold Grim's Dyke 8 years later.
4. £4,000 to buy The Grim's Dyke
W.S. Gilbert bought Grim's Dyke and the 110 acres it resided in, for £4,000 in 1890 – and added (amongst other things) an observatory.
5. Lady Gilbert's Gardens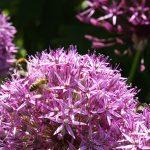 Lady Gilbert designed the 30 acres of ornamental garden, that now form the hotel grounds.
6. The sale of the contents
After Lady Gilbert's death, the contents of Grim's Dyke sold for more than Gilbert paid for the house (£4,600).
7. Refilling the lake
The one-and-a-half-acre lake was drained and refilled each year, to keep the water clear. After Gilbert's death, Lady Gilbert had the lake largely drained.
8. New inhabitants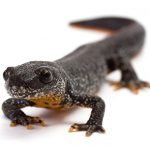 Over the years, silt and vegetation have divided the lake into individual ponds – and the rare Great Crested Newts now live by them.
9. Stanmore Flint
Flint from the ruined church at Stanmore, was used to build the two bridges over the dyke – Gilbert's ashes were buried in the churchyard of this same church, almost 40 years later.
10. The many used of the Grim's Dyke
The house has been a private residence, sanatorium, film location and now, a hotel and restaurant.